We Have Our Winners!
The results are in for the first annual Better Prizes in Fiction and Poetry, selected by Robert Lopez and Srikanth Reddy! We were so overwhelmed by the quantity and quality of entries that we decided one prize in each genre just wasn't enough: In addition to our $1,000 first prizes in fiction and poetry, we are also awarding a $100 prize to the runner up selected by each of our judges. The winners and runners up will be published in issue five this May. Based on the success of this year's contests, we're also very pleased to announce that we will be adding a prize in creative nonfiction next year! You can read the full list of fiction and poetry winners, honorable mentions, and finalists, below.


2014 Fiction Winner & Runner Up
COREY ZELLER's story "Refrigerator" was selected by fiction judge Robert Lopez as the $1,000 winner of the first annual Better Prize in fiction. It appeared in issue five. Zeller is the author of Man vs. Sky (YesYes Books, 2013) and You and Other Pieces (Civil Coping Mechanisms, forthcoming in 2015). His work has appeared in Puerto del Sol, Mid-American Review, Indiana Review, The Colorado Review, The Kenyon Review, Columbia Poetry Review, Diagram, Salt Hill, West Branch, and Third Coast, among others.
JESSICA HALLIDAY's story "The Girl Who Was Afraid of Everything" was selected by fiction judge Robert Lopez as the $100 runner up for the first annual Better Prize in fiction. It appeared in issue five. Halliday's short fiction, literary non-fiction, and poetry appear in The Sun, Copper Nickel, Weber Studies, Knockout Literary Journal, and others. Additionally, her story "Genie Waves" was named as a finalist for Glimmer Train's Short Story Award for New Writers. She has worked as a freelance journalist, writing articles for such publications as The Lewiston Tribune, The Inlander, NW Women's Magazine, and Imagine magazine. She has also worked as a freelance commercial writer for various local businesses. She teaches Composition, Creative Writing, and Literature at Gonzaga University.
Fiction Prize Finalists
Lisa Beebe
"The Igloo in the Yard"

Nancy Brown
"My Moon, Waning"

Matt Dojny
"Una en la Recámara"

Lauren Johnson
"I Made This for You"

Harry Leeds
"I Hate That Guy"

Rachel Lyon
"The Imaginary Child"

Linda Michel-Cassidy
"Neighbors"

Mark Pritchard
"Polar Bear"
Fiction Judge: Robert Lopez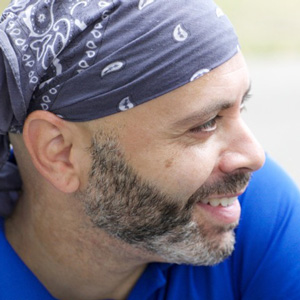 Robert Lopez is the author of two novels—Part of the World and Kamby Bolongo Mean River—and a story collection, Asunder. His fiction has appeared in dozens of journals and magazines, including; Bomb, The Threepenny Review, Vice Magazine, The American Reader, Norton Anthology of Sudden Fiction Latino, etc. He teaches fiction writing at The New School, Pratt Institute, Columbia University and The Solstice MFA Creative Writing Program at Pine Manor College.
Poetry Judge: Srikanth Reddy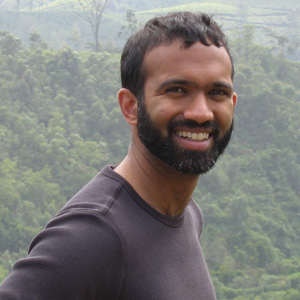 Srikanth Reddy is the author of two books of poetry, Facts for Visitors and Voyager, as well as Conversities, a book-length collaboration with the poet Dan Beachy-Quick. He has published a critical study of modern American poetry, Changing Subjects, as well. A recipient of grants and fellowships from the Mellon Foundation, the Wisconsin Institute for Creative Writing, the NEA, and the Creative Capital Foundation, Reddy is currently an associate professor in the University of Chicago's Department of English.
2014 Poetry Winner & Runner Up
HENRY WALTERS's poems "Presto," "Animato," and "Rondo alla Turca" were selected by poetry judge Srikanth Reddy to win the first annual $1,000 Better Prize in Poetry. They were published in issue five. Walters is a naturalist, teacher, and practicing falconer. He has apprenticed himself to beekeepers in Sicily, crow-hunters in Ireland, and ten-year-old astrologers in Ghana. His poems, essays, and translations have appeared in The American Guide, The Old Farmer's Almanac, Asymptote, The Literary Bohemian, Tuesday: An Art Project, Miracle Monocle, and Hawk Migration Studies. He acts as steward of a tract of conservation land in southern New Hampshire, where he lives and writes. A book of poems, Field Guide A Tempo, is forthcoming.
NATALIE EILBERT's poems "The Rapist Joins AA," "Black Walnuts," and "At Ingolstadt" were selected by poetry judge Srikanth Reddy for the $100 runner-up award in the first annual Better Prize in Poetry. They were published in issue five. Eilbert's work has been featured in or is forthcoming from The Kenyon Review, Tin House, West Branch, Spinning Jenny, Handsome, and many others. Her chapbooks, Conversation with the Stone Wife (Bloof Books) and And I Shall Again Be Virtuous (Big Lucks Books) are forthcoming later this year. Her full-length, Swan Feast, is forthcoming with Coconut Books in Spring/Summer 2015. She lives and writes in Brooklyn, where she is the founding editor of The Atlas Review.


Poetry Prize Finalists
How the Winners Won
Curious about how this whole process worked? Here it is: After the contests closed, at least three editors voted "yes," "no," or "maybe" on each anonymous entry. The twenty or thirty best-loved entries in each genre were then ranked independently (one through twenty-or-so) by those editors, and the average rankings formed the basis for a long editorial discussion to choose ten to fifteen finalists in each genre, depending on the editors' enthusiasm. The editors then revealed the identities of the finalists, confirmed the eligibility and continued availability of the stories and poems, and re-instituted their anonymity before delivering them to the judges, who selected one winner and one runner up in each genre.